Are you on the brink in your relationship and thinking about ending it?
Perhaps you're struggling to communicate and no longer having sex you and your partner are finding it harder and harder to be happy together?
Or are you just starting out in marriage and hoping to prevent future problems?
Couples therapy – also called couples counseling – with a licensed professional is one of the best investments you can make in your relationship.
Couples therapy can be valuable for both married and non-married couples. All couples are welcome at Decision Point Therapy, including LGBTQ and poly couples.
Whether you're in need of marital therapy or premarital therapy, you've come to the right place. I specialize in helping couples with critical relationship issues and decisions. This includes couples who are:
Relationship decisions are some of the biggest life choices you'll ever make in life! It can be very difficult to know how to move forward.
At Decision Point Therapy, you and your partner can get the insight and tools you need to feel confident about making the right decision for your lives.
In addition to relationship decisions, I also help couples struggling with problems related to:
I help partners take an honest look at themselves and their relationship and ultimately experience both in more positive ways.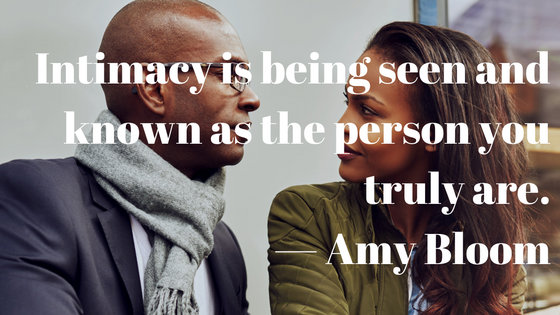 FAQs About Couples Therapy
Do my partner and I have to be married to do couples counseling?
Absolutely not! Couples therapy can be beneficial whether you are in the dating stages of your relationship, newly married, or have been married for several years.
In fact, more and more couples are now seeking couples counseling in the early dating stages of their relationship to be proactive and prevent problems later in the relationship.
If you are dating or in the first 1-2 years of your marriage, now is the perfect time to build on your strengths, work on your weaknesses, and set a solid foundation for your future together.
If you and your partner have been married for several years, couples counseling can help you learn and grow from past mistakes, make peace with the past, reconnect and create healthier patterns going forward.
Can my partner and I attend couples counseling even if we never plan to marry?
Decision Point Therapy is not just for couples who are planning to marry or are currently married.
For couples who choose long-term, committed partnerships and do not choose legal marriage, I provide a welcoming and non-judgmental space to work on your issues.
Do you treat all types of couples?
Yes. In fact, I enjoy working with a diversity of couples!
I am LGBTQ friendly and poly friendly. I'm also open to working with couples who are interracial, intercultural, interfaith, religious or non-religious, liberal, conservative, etc.
How often should we attend couples therapy sessions?
Many clients begin couples therapy on a weekly basis, and then switch to once or twice per month or "as-needed" appointments once they've reached their immediate goals.
I will offer recommendations for your treatment, but your number of sessions and session schedule is always up to you.
Couples therapy can be more difficult to attend regularly than individual therapy because there are two people's schedules to take into account. However, a big key to success is making the commitment to attend appointments regularly and at least once per week in the beginning of treatment.
Some couples opt to schedule extended sessions (90 minutes) instead of standard sessions (50 minutes) to help make more weekly progress and allow for more in-session attention to issues. But at minimum it is recommended that couples attend one 50 minute session per week, particularly in the beginning of therapy.
How long does couples therapy last?
Couples counseling with me is flexible and designed to best meet your relationship needs. I recommend that you plan for at least 6-8 sessions, depending on your issues.
Along the way, we will evaluate your progress and determine if further therapy is needed.
Many issues can be addressed using short-term treatment (6-8 sessions). However, for most couples you should expect to complete 8-20 sessions to fully resolve your issues and experience results that actually last.
Can we attend couples therapy on a short-term basis?
Yes, but this is recommended only in certain cases. There are a few cases in which brief therapy may be appropriate and beneficial for reaching your goals.
For example, if you and your partner are doing well in most areas of your relationship and overall very satisfied, but have a specific problem that you'd like to resolve, brief couples counseling can help.
Many of my couples have tried this form of therapy and have reached their relationship goals within 5-6 sessions.
If you're unsure if short-term therapy can work for you, contact me for a free consultation.
What if my partner doesn't want to come to couples counseling with me?
It's very common that one partner is adamant about starting couples counseling while the other is against it.
Handling this depends on the underlying reason behind the resistance to couples therapy…
One common reason for not wanting to attend couples counseling is a lack of knowledge about what actually happens in couples counseling.
For many people, their idea of couples therapy comes only from TV and movies. And given how it's been portrayed in the media, I don't blame your partner for not wanting to come!
If this is the case, more information about what real couples therapy looks like may help. Encourage your partner to be open to reading up on it here, and talking with me by phone about the couples counseling process.
Also, ask if your partner is willing to attend at least one session of couples counseling.
To be clear, results cannot be achieved with just one session. But after the first session of couples counseling your partner will have a feel for how it works and can consider if it's something they would be willing to continue.
Another common reason for resistance to couples counseling is fear that the therapy room will become just another weekly outlet to fight about the relationship problems.
Many have concerns that it'll become a second place (outside of the house) for their partner to hurl blame and negative accusations their way. And in fairness, when couples counseling is not conducted appropriately this is exactly what happens, session after session.
Problems will need to be discussed during sessions and complaints will be brought up. But couples counseling should not be used to constantly beat your partner over the head with everything you feel they are doing wrong.
If your partner is concerned about this, validate his or her concern. And let them know that you plan to take your fair share of responsibility for the relationship problems.
Oftentimes, people are far more willing to attend couples counseling if they know that they partner will take a hard look at their own faults and work hard to make sure their needs are met as well.
If your partner is completely unwilling to attend couples counseling with you, it is possible to work on relationship problems in individual therapy.
Ready to begin therapy? Be the hero in your relationship. Request your free phone consultation now!
I'm Ready